Simplifying Sustainability Decisions
SIMAP® is a carbon and nitrogen-accounting platform that can track, analyze, and improve your campus-wide sustainability. Our proven algorithms, based on nearly two decades of work supporting campus inventories with the Campus Carbon Calculator, CarbonMAP and Nitrogen Footprint Tool, will help you:
Create a baseline

Benchmark your performance

Create reports

Set goals

Analyze your progress year over yea

r
Your Campus Footprint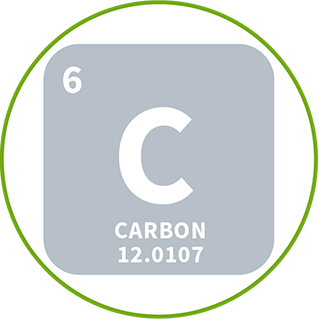 Carbon
CO2 emissions from generating power, treating waste, daily commuting, and even the use of paper, contribute to a campus' carbon footprint. Reducing these greenhouse gas emissions will help slow the effects of climate change and global warming.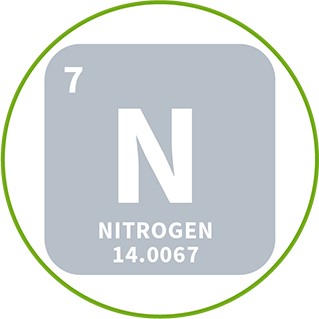 Nitrogen
Reactive nitrogen can result from everyday activities like food service, energy use, transportation, and ground fertilizer. Reducing your nitrogen footprint can provide benefits to air quality, water quality, and climate change.
Subscription Tiers
SIMAP offers two subscription levels (Tier 1 and Tier 2) that help you calculate your carbon and nitrogen footprint at a nominal license fee. We also offer add-on services, such as data reviews and additional user support time.  Our model allows UNH to cover the costs of continuing to offer and support this tool for the good of the entire campus-based sustainability community.
Tier 1 ($500*) annual subscription
Tier 1 features include:
Reports, including the annual report, Second Nature report, and food report

Import and export of all input data, emissions factors, and results

Customizable emissions factors for all sources

Administration of multiple users under one single institutional account

Public Reporting to the SIMAP Reporting Module for Presidents' Climate Leadership Commitment signatories

Complete Scope 3 reporting module (based on the WRI Scope 3 Protocol)

Customizable report templates

Interactive graphs

User support resource materials

One-on-one inventory support time, up to 1 hour per year
Tier 2 ($750*) annual subscription
Tier 2 includes all of the featuers available with Tier 1 plus these new features released in February 2020:
Ability to manage and compare your campuses and buildings

Ability to 'tag' data points for aggregated viewing (e.g., fleet vehicles, dining halls)
The following features are under consideration for a future version of Tier 2:
Auto-reporting to other platforms

"Projections" and "solutions" analysis to assist with Climate Action Planning

Benchmarking capabilities based on sector averages and peer institutions
Add-on services
You can purchase these additional services to support your campus reporting:
Dedicated one-on-one inventory support and advising (in excess of 1 hour annually)
We are considering offering other footprinting services, such as custom webinars and workshops. Please contact us at simap@unh.edu for more information.
Basic Subscription
Note: Basic accounts were discontinued on January 4, 2021. You can regain access to your data by upgrading your SIMAP account. We are now offering need-based waivers for Tier 1 accounts. Please contact us at simap@unh.edu with any questions or to apply for a need-based fee waiver.
* The UNH Sustainability Institute offers a discount to Second Nature signatories of the Carbon, Climate, and Resilience Commitments. If you are a signatory, you will receive a promo code on the my account page. 
** As of July 1, 2020, data reviews are add-on services and are separate from Tier 1 and Tier 2 subscriptions. Please contact us for more information.